Since the company resumed work on February 17, 2020, Fuyoute has raised anti-epidemic materials through various means. Based on the alcohol, disinfectant and masks that meet the company's own protection needs, it continuously learns more information about external support resources.
"Invite me to peach and report to Qiongyao", customers from all over the world have provided indispensable support and encouragement on the growth path of Fuyoute. Under the situation of basically stable domestic epidemic situation, the international epidemic situation continues to be severe While striving to combat the epidemic, we will provide support and assistance within our capabilities to customers in countries and regions with severe epidemics according to their needs.
The first batch of 10,000 medical masks have been received by the Iranian embassy in Beijing and sent to the Iranian region for uniform distribution by the Iranian government.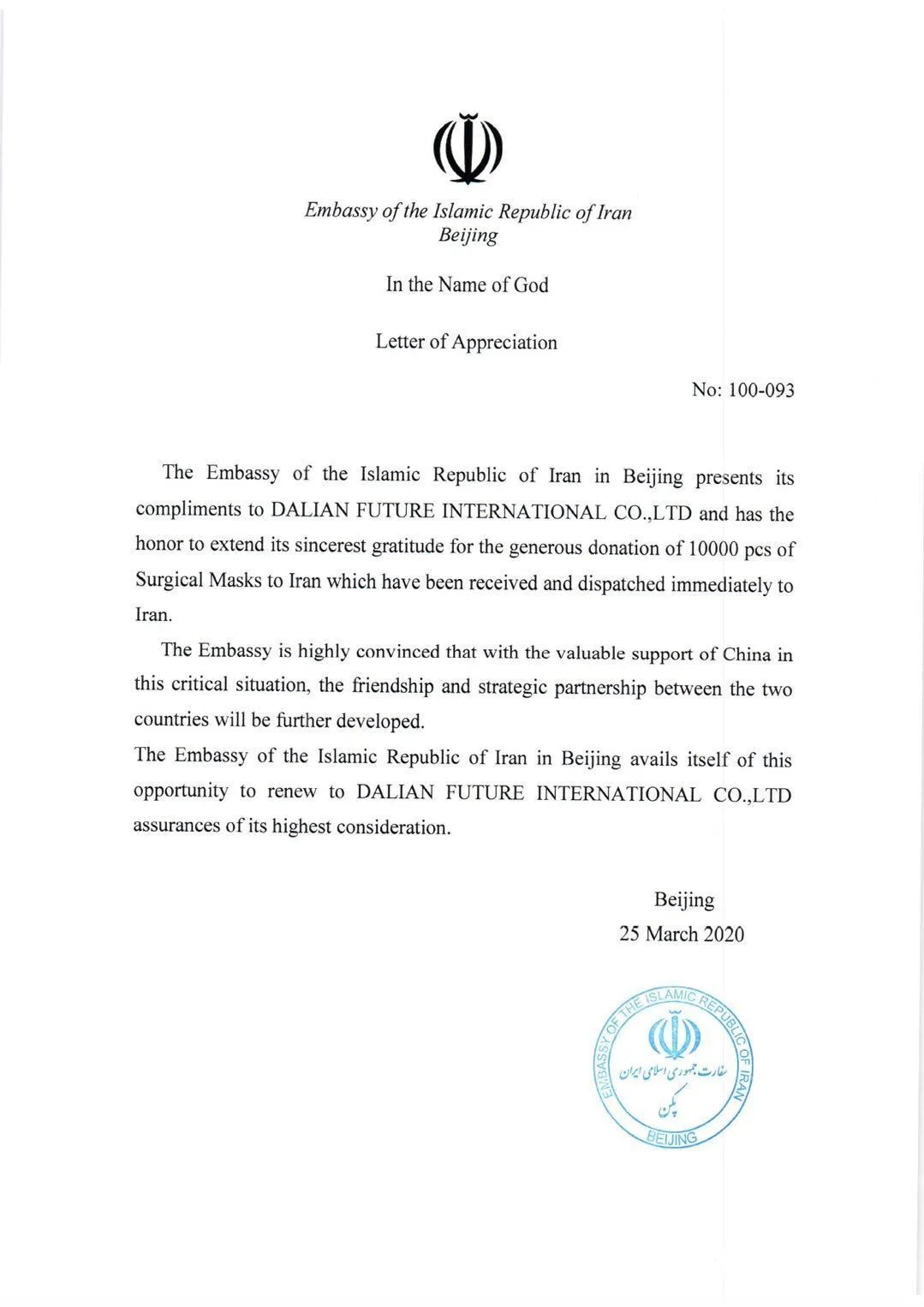 The second batch of support materials for more than ten countries including the UAE, Serbia, Brazil, Greece, Russia, and Spain have been issued in a unified manner last week. The third batch of support materials for the United States, Pakistan, Haiti and other countries are ready.
In order to fight against the epidemic, Fuyoute International supported a total of 14,000 medical masks. We hope that our meager strength will help the people fight the epidemic and increase their strength!