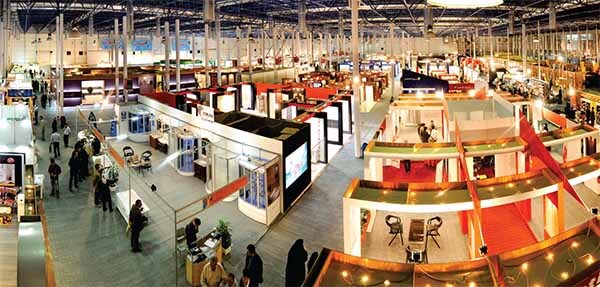 On 23th November 2017, we have ushered in this year's Thanksgiving Day!!! Winter is coming, and by the end of the year. The all staffs  thanks to everyone who given us trust and support, tolerance and understanding. Thanks for you make FIC more and more strong.
Thanks for Marco, Angela, Summer ,Anna actively attend international exhibition to make customers, while enhancing FIC's international reputation, we also share show customers to other members, cherish every customer's contact information, but also thank every customer's trust, tolerance and understanding of FIC, and we have reached a win-win cooperation situation. Let's take a look at where FIC's footprints have come!
In 2014 and 2015, we attended the international exhibitions in Brazil, Russia, France, the United States, Turkey, Jordan and Vietnam respectively, Foreign friends are particularly passionate, spare time and care about each other's life things. In 2016 we also participated in the international exhibitions in Brazil, Dubai, the United States, Turkey, Iran and Indonesia, This experience has deepened the feelings between us and our customers, each other full of trust and tolerance. In 2017, we have participated in the exhibitions in Dubai, Thailand, Iran and India one after another. FIC will be present at the upcoming European Food Additives Show in the beautiful Frankfurt, Germany. 2017 is coming to an end, and we believe we will be more perfect in 2018.
Thanks to Marco, Isabel ,Roy for taking a positive response to pressure from environmental policies and rising raw materials prices, taking the initiative to visit the factory to communicate production conditions, proactively inspecting before packing, and providing superior product quality and service.
Thanks for the high-tech park in Dalian for the cross-border e-commerce to provide quality services to the import and export business policy support, but also provide us with a good business environment.
Thanks to every colleague FIC paid to the company, we firmly believe that efforts and returns will eventually become proportional, Thanks to every customer trust and tolerance of FIC, We would like to thank all the factories and forwarders for their support and understanding with high quality and excellent service. We look forward to more in-depth and win-win cooperation. Thanks for the strong support of Dalian government and high-tech park government, for our common progress. Thanks to everyone who needs our thanks.  FIC Thank you all the way!